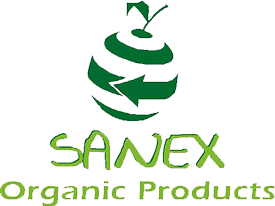 Ethical & Social Responsibility Policy
• SANEKS AS. conforms to the requirements of all SA 8000 (Social Accountability International).

• SANEKS AS. conforms to the requirements of all statutory and universal human rights declarations.

• As stated in the legal and international standards in Saneks AS, No one who is 16 years old can be employed. Child labor is not employed. In addition, young workers who have completed 16 years of age are not subject to a different wage policy than other employees. Young workers are employed to continue their schooling.

• No one working in the business has any language, religion, color, race, gender, etc. it can not be subjected to discriminatory and bad behavior.Who is working in company ;due to language, religion, color ,race, gender or has similar characteristics no one can not be subjected to discriminatory and rude behavior.

• Priority recruitment is always granted to pregnant or new-born female employees. In addition, these employees are employed in less demanding jobs. All legal rights are granted to these employees.


• Disabled individuals are considered the application is run on jobs and occupational health and safety is not threatened.

• The legal rights of all personnel operating in the business are fully and regularly provide.There is not much work done during legal working hours.

• Our employees are charged for legal and industrial minimum living conditions. Fees are paid through the bank regularly between the dates specified in the employment contracts.

• The wages of our employees are paid without unlawful interruption.

• We will not allow any employee to have sexual, social and physical harassment or disturbance or similar illnesses.

• No one working in the business can be forced to work. All employees have the right to unilaterally terminate the contract when requested. No one is forced or forced to work. In addition, no special document-information of our employees can be retained. Our employees receive the payments mentioned in the salary slip by bank transfer to their bank accounts.

• All legal and contractual rights are communicated to employees at the beginning of the business.

• Humanitarian needs are provided during business management when employees are found in business.

• Everyone working in the business is obliged to comply with the rules set out in writing or verbally with the enterprise. Those who do not comply with these rules are punished by legal and business-specific disciplinary punishments (written warning or verbal warning). All disciplinary practices include gender, educational status, race, language, religion and so on. without any discrimination.

• All employees have the right to form, join and organize their chosen trade union and to collective bargaining.

Our management has boxes of wishes and complaints in order to communicate the wishes and complaints of employees. Regularly wishes and complaint boxes are checked and evaluated.

• Our organization's principles, objectives, business rules, etc. has created a procedure involving topics. All the staff working without these procedures are easily accessible.

• SANEKS A.Þ. set a team of social performance according to legal and international standards.

• Our organization has assigned the authorized persons to perform risk assessment.

• Our organization ensures that business processes are at a minimum to reduce the risks associated with ethical issues and applies the necessary methods and approaches to ensure compliance with ethical rules.

• Our organization performs internal audits to evaluate progress towards achieving its objectives.

• There is an effective communication channel with the employees of our organization. In order to have a quick communication among the employees of our organization, we have created a communication list and fixed it to social areas.

• Our organization evaluates and resolves complaints of our employees. We have wishes and complaint boxes in our business. The confidentiality and anonymity of anyone who is in the shrine is protected.

• Our organization stakeholder is a participant. We regularly provide stakeholders with information on complaints and resolutions.

• Our organization takes corrective and preventive measures to eliminate the reoccurrence of root causes and causes of non-conformities detected by our organization.

• Organize a training plan to improve the behavior, skills and knowledge of all staff working in our organization.

• Provides trainings in certain periods to inform employees about ethical rules, to ensure understanding of policies and rules, and to maintain continuous communication with employees.

• Our organization is conducting case studies on suppliers / subcontractors, private employment agencies and sub-suppliers to encourage social responsibility applications through the supply chain.

• Management is committed to accepting and implementing all the materials mentioned in this policy.